About the Artist
About the Artist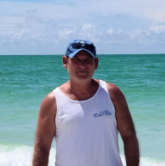 Originally from Texas, lived in El Paso, Rio Grande Valley, North Texas and now reside in Clermont, Florida with my wife, Shanna. Together, we have 2 kids and 4 grandchildren.
I have always known from my earliest age that I wanted to be an artist. I studied art throughout school & college. I was lucky enough to be inspired by some very special art teachers, mentors and family who strongly encouraged me along the way. When I wasn't working or involved in sports, I always found myself buried in art books or at museums studying & learning about artist and their techniques. I continued my training and learning privately from several artist in watercolors & oils studying landscapes and portraiture for several years. My desire to learn more and develop as an artist continues to this day. What truly captivates and inspires me is that painting is a lifelong lesson.
Inspiration
My inspiration comes from every place I have been fortunate to have lived, traveled to and has inspired my passion for painting landscapes. From the tropical beauty of the Texas Valley, the crashing waves of the Gulf coast, to the bluebonnets of the Texas hill country to the sunny Florida's tropical beauty to the incredibly relaxing settings of the Caribbean. I am always looking for the that one spectacular moment or setting that will capture the beauty and serenity of that one moment in time.
My goal is to capture the incredible colors of a sunset, stunning bright colors of a bright sunny day or the crispness of a cold winters day that will help me capture the mood and feel of that moment. I feel that the viewer should feel an emotional connection to that painting that would remind them of their favorite vacation, the hometown they grew up in or just a special place that they can reflect upon.
As an artist it gives me great pleasure to know that someone who views my paintings will be able to enjoy the painting as it brings back special memories and help them forget about their hurried world for a moment.
I use a wide ranged color palette that helps create the mood of that moment. Mixing the soft subtle grays to the high energy impact of the bright vibrant colors that seem to jump off of the canvas. My style or technique is just as varied as the colors. I use a mixture of realism with impressionism to help create the relaxing atmosphere and tones.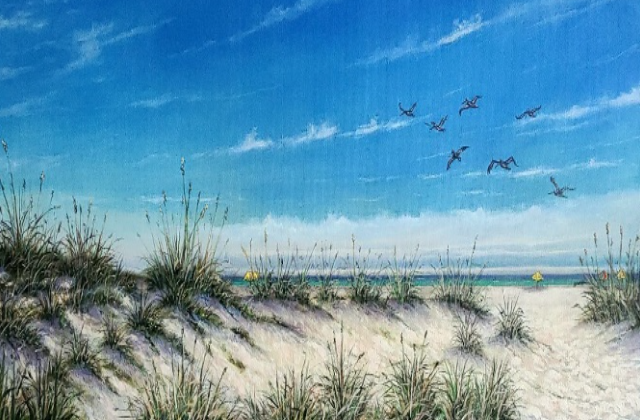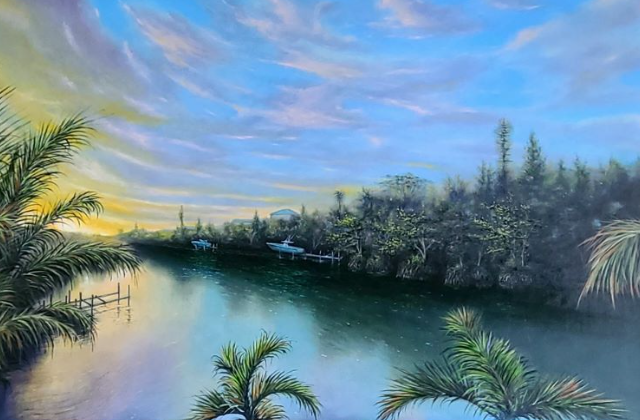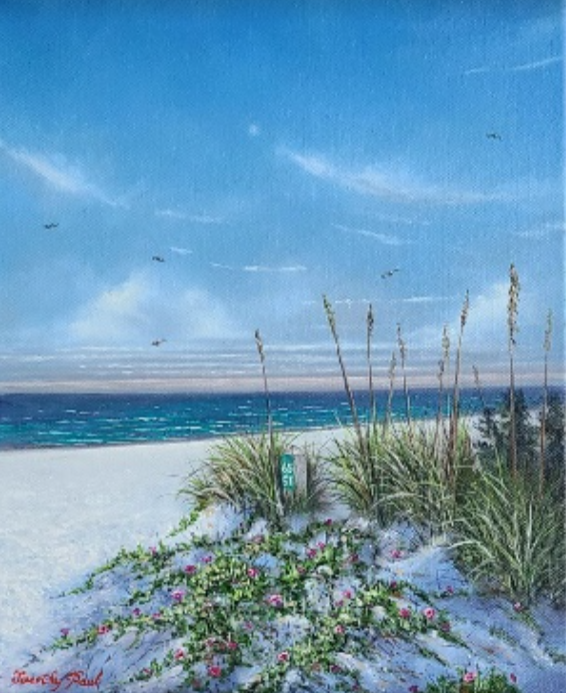 Original Works of Art
Contact Information
Artist:
Timothy Paul Homan
Website:
timothypaulstudios.com
Email:
tim_homan@yahoo.com